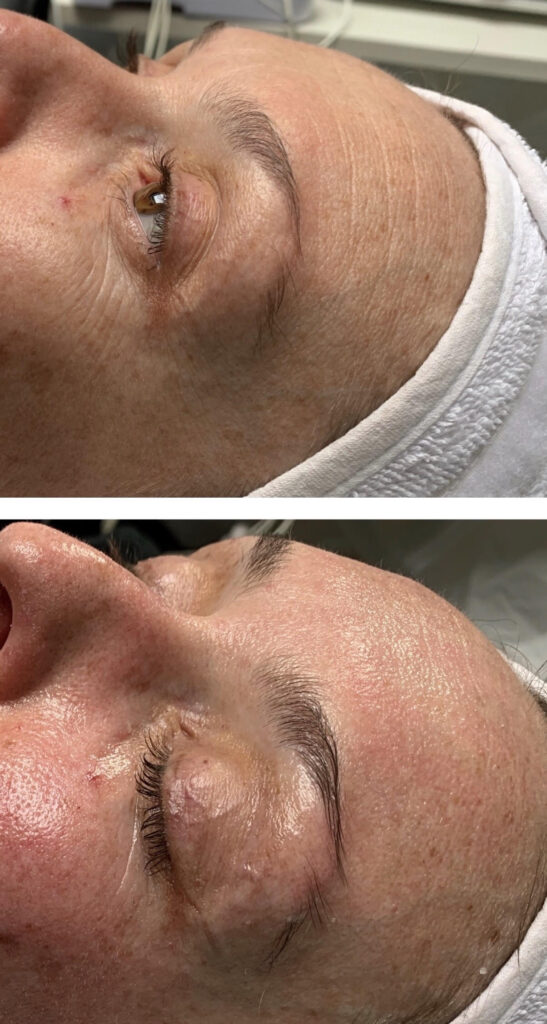 Transform your look with our bespoke CBD infusion Nano Dynamic Therapy Treatment. We are using the highest-grade CBD oil, bringing spectacular long-lasting results to your skin! CBD facials have clear perks on your skin complexion. With its anti-inflammatory and antioxidant benefits on skin, CBD calms any rashes you might have, and helps control free radical formation in your skin. The results, even after a short course of treatments, are speaking for themselves. But a CBD facial is much more than a facial. It clears your mind as well as your face!
Unlike THC, the psychoactive compound which is responsible for giving you that high effect, CBD is non-psychoactive. It is also extracted from industrial hemp, and therefore perfectly legal. CBD is currently used as therapy for a range of medical conditions, but it has plenty of benefits for healthy individuals too. Some benefits reported include pain relief, reduced anxiety & depression, better sleep, improved recovery after training, a more balanced mood, improved concentration, improved skin and reduced acne, and better overall wellness!
These are exciting times, as we are only just discovering the benefits of CBD on our wellbeing and overall health, and our CBD Infusion treatment will quickly convince you of its benefits to
your skin!
Price £165 / 75 min