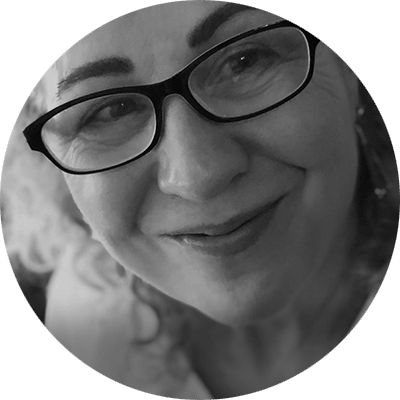 For 40+ years, I've helped my clients feel confident in their own skin…
Since 1982, I've worked with every skin type imaginable. There is probably not a skin issue I haven't encountered or a treatment I haven't tested. However, finding safe and effective skin care products for all the skin types I treat has always been difficult. That is why I launched my own skin care line for our boutique skin care clinic in London.
***
When your skin looks and feels healthy, firm, even-toned and youthful it's a source of confidence. Beautiful skin directly affects your daily life and mental wellbeing, putting serious responsibility on me as a skin care professional. At our clinic, we offer individually customised treatments personalised to your exact skin type and problem areas.
My entire life has been dedicated to studying the ground breaking dermatological science and practicing skin care. I graduated with honours from Bona Beauty College in Athens Greece in 1982. Received a second degree with great honours from Sivo Beauty School in Belgium. And followed hundreds of courses and trainings on skin care and aesthetics. Since, I have continued a lifelong pursuit of learning everything I could about skin and health.
All these years of working with countless brands led up to the work we do in our London clinic. We exclusively use our own skin care line developed and produced here in the UK. The line is based on my experience of what works for different skin types and why. Knowing exactly what goes on your skin, we can ensure safe, effective results from each treatment.
I personally developed our product line to offer the highest concentration of active ingredients for effective and safe results. We only use the purest, clinically tested medical grade ingredients, including vitamins A, C, B, E, and non-psychoactive cannabinoids (CBD and CBG). We worked long on developing organic, vegan and cruelty-free formulas that work with your skin's natural revitalising powers. These formulas are 100% paraben and palm oil-free to maximise the bioavailability for effective absorption at deeper levels.
All products must meet my high standards before I offer them to my amazing clients. Only that way can I guarantee that our treatments are gentle enough for sensitive skin types and can be used with botox and fillers.
Even after more than 4 decades, I still work and study tirelessly to innovate gentle and effective skin care treatments. I make sure that our products are based on the latest research and most advanced technologies.
ELENI KIOMOURTZI