Personally created by
Eleni of Eleni London

Skincare Collection
The Eleni London Skincare Collection has been specifically developed to maintain good skin health on a daily basis and fighting signs of ageing by targeting each layer of the skin to thoroughly hydrate and repair.
The range introduces an affordable clinically proven integrated mix of products that work to achieve brighter, younger looking, healthier skin.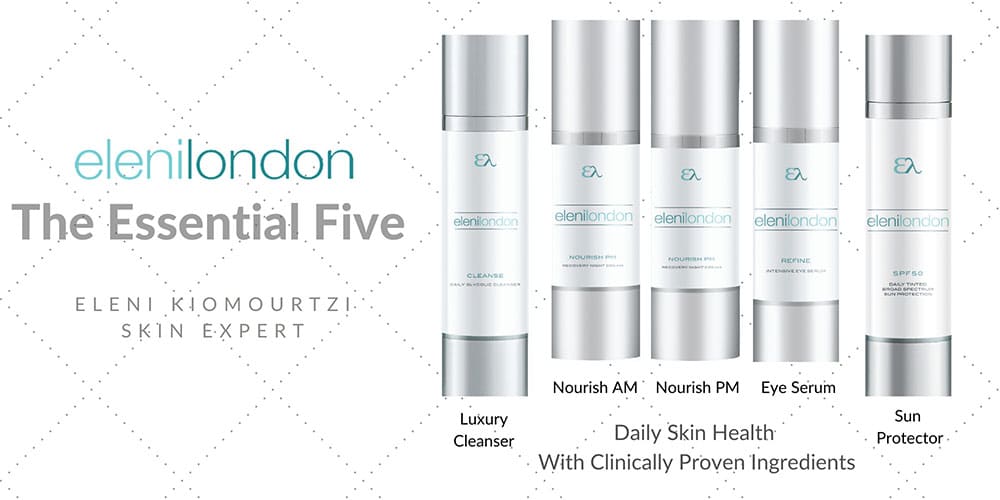 There are 12 products to collect in the Eleni London skincare range but we highly recommend that you invest in The Essential Five that work together activating optimal skin health.