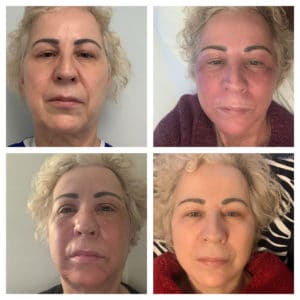 Reverse the signs of time!
ELAINE BRENNAN Peel… Master of all peels! Safe and effective on ALL skin types and ages. Corrects skin on a cellular level and the results are seen long after Peeling has stopped. Your skin will keep on improving for 8-12 months post Peeling. This is the best immediate and long term results in one.
✅ Fine lines & wrinkles
✅ Acne
✅ Acne scars
✅ Melasma
✅ Hyperpigmentation
✅ Skin tone & texture
✅ Pores
✅ Psoriasis
✅ Rocasea
❗️BONUS this peel is applied to the eye lids and neck❗️
Contact us now for your FREE consultation!