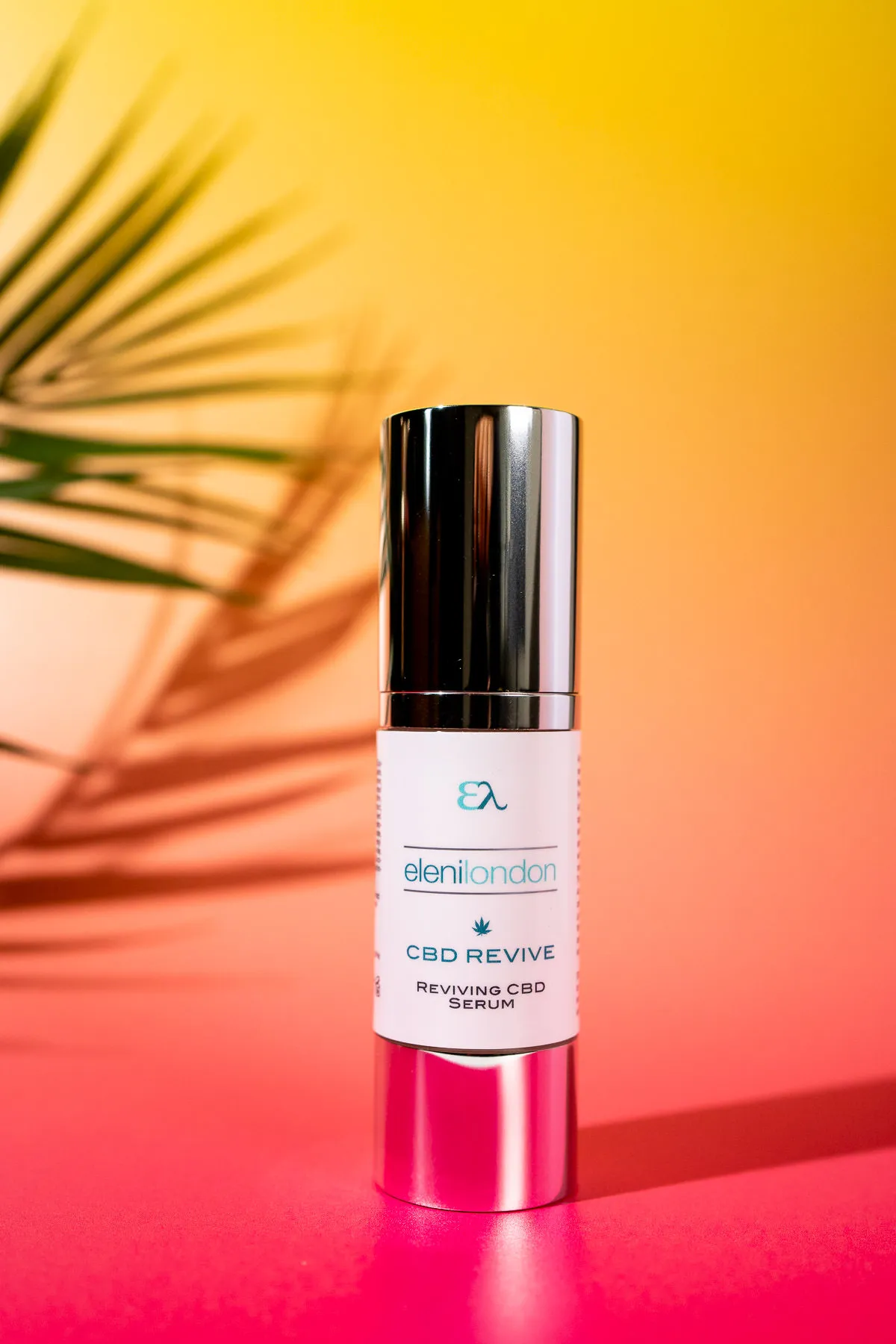 CBD Skincare at Eleni London
Welcome to the world of CBD skincare, where the magic of nature meets the wonders of beauty! At EleniLondon, we're all about maintaining that radiant glow and ensuring your skin stays healthy and fabulous every day. Say goodbye to pesky fine lines and welcome a younger, fresher-looking you! Our CBD Collection is here to work its magic, targeting every layer of your skin with the precision of a skilled artisan.
You know that feeling when you catch a glimpse of yourself in the mirror and can't help but admire that all-important healthy glow? That's exactly what we want for you, and our range of CBD skincare products are here to make it happen.
Unleash the Superhero CBD Powers for Radiant Skin and Inner Zen
The CBD skincare revolution is here to rock your world. CBD, short for cannabidiol, isn't just another trend – it's a game-changer for your skin! This magical ingredient boasts some serious anti-inflammatory and anti-oxidant benefits, making it the ultimate champion against redness and irritation.
CBD controls those sneaky free radicals, giving your skin a fighting chance against premature ageing. Because CBD skincare is more than skin deep, it's like a spa day for your soul, soothing away stress  and leaving you feeling like a zen master. Embrace the wonders of CBD skincare, and get ready to glow like never before! Your skin and soul will thank you for this epic journey to the land of radiant beauty and inner peace. Let the CBD magic begin!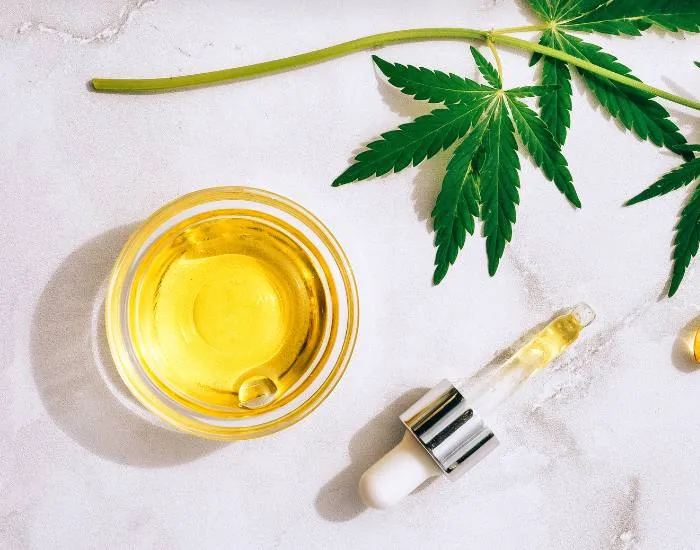 Special CBD Offer
Ready to up your skincare game? To celebrate the launch of our new CBD skincare, we're offering a Reviving CBD Serum absolutely FREE if you purchase a Restorative CBD Cream.  
Treat yourself to premium skincare on us.
CBD NANO THERAPY TREATMENT
Introducing our game-changing CBD Infusion Nano Dynamic Therapy Treatment, tailor-made to transform your look like never before. 
Say goodbye to inflammation and hello to a soothing, radiant complexion. CBD's anti-inflammatory and anti-oxidant magic will calm those pesky rashes and keep those free radicals at bay. The results aren't just skin-deep; they're the kind that keeps on giving.
This treatment is more than just a facial; it's a journey for your mind, body, and soul! A dose of CBD Nano Therapy will have you floating on cloud nine, feeling like the best version of yourself. So, don't wait a minute longer – dive into this skincare wonderland and let our CBD-infused magic work its wonders on you! Your skin and soul will thank you with a glow that'll leave everyone in awe. Get ready to embrace your fabulous self!
The CBD Collection
Discover our entire collection of CBD Skincare
FREE BEAUTY MAGAZINE
Get your hands on the FREE Spring Edition of EleniLondon Magazine. Packed full of Spring skin care tips, beauty product knowledge, and an indepth look at Rosacea. Fill in the form to get your FREE copy!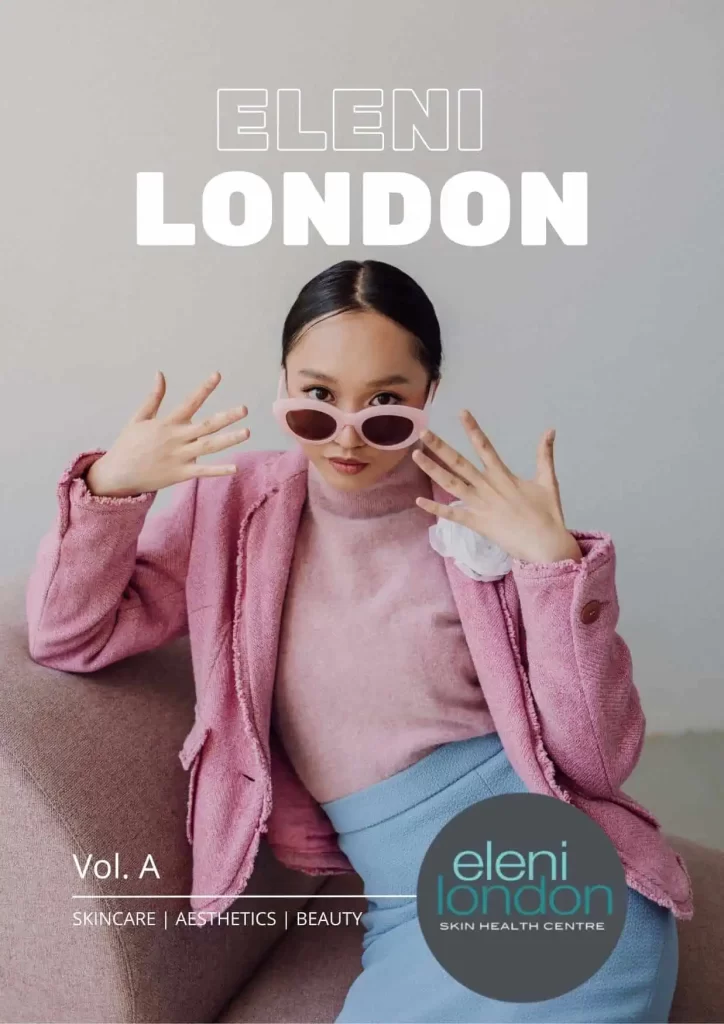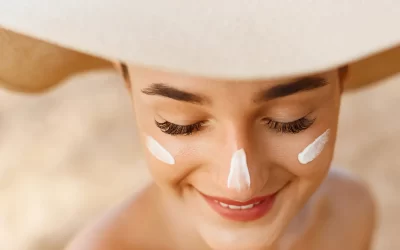 Sun-Kissed and Protected Savvy Sunshine Skin Care Guide - ULTIMATE GUIDE TO FACIAL SUN CARE Picture this: you're lounging on a sunny beach, feeling all relaxed and fabulous. But, hold up! Did you know that those UV rays can be sneaky little troublemakers? Yup, they...
read more