New! Onda Painless Body Shaping

We chose ONDA as an effective solution in body shaping to target stubborn fat, and cellulite and skin laxity.
– Penetrates deeply in order to tackle localised fat deposits
– Targets the connective tissue to dramatically reduce stubborn cellulite
– Induces immediate shrinkage and stimulation of the collagen fibres for dramatic skin tightening.
| Areas we can treat: | Benefits | Results |
| --- | --- | --- |
| Sides Thighs | No downtime | Firmer skin complexion |
| Brastrap | No pain and discomfort | Smoother appearance to cellulite |
| Tummy Double | Fast treatment | Fat Reduction |
| Double Area | Aids a healthy lifestyle | Skin tightening |
| Bum Lift | Body contouring | |
| Arms | Effective and safe action | |
| Tummy | Tackles skin laxity | |
| Wobbly Knees | | |
| Front and Back Legs Double x 8 Areas | | |
| Lovehandles | | |
| Front and Back Legs x 4 Areas | | |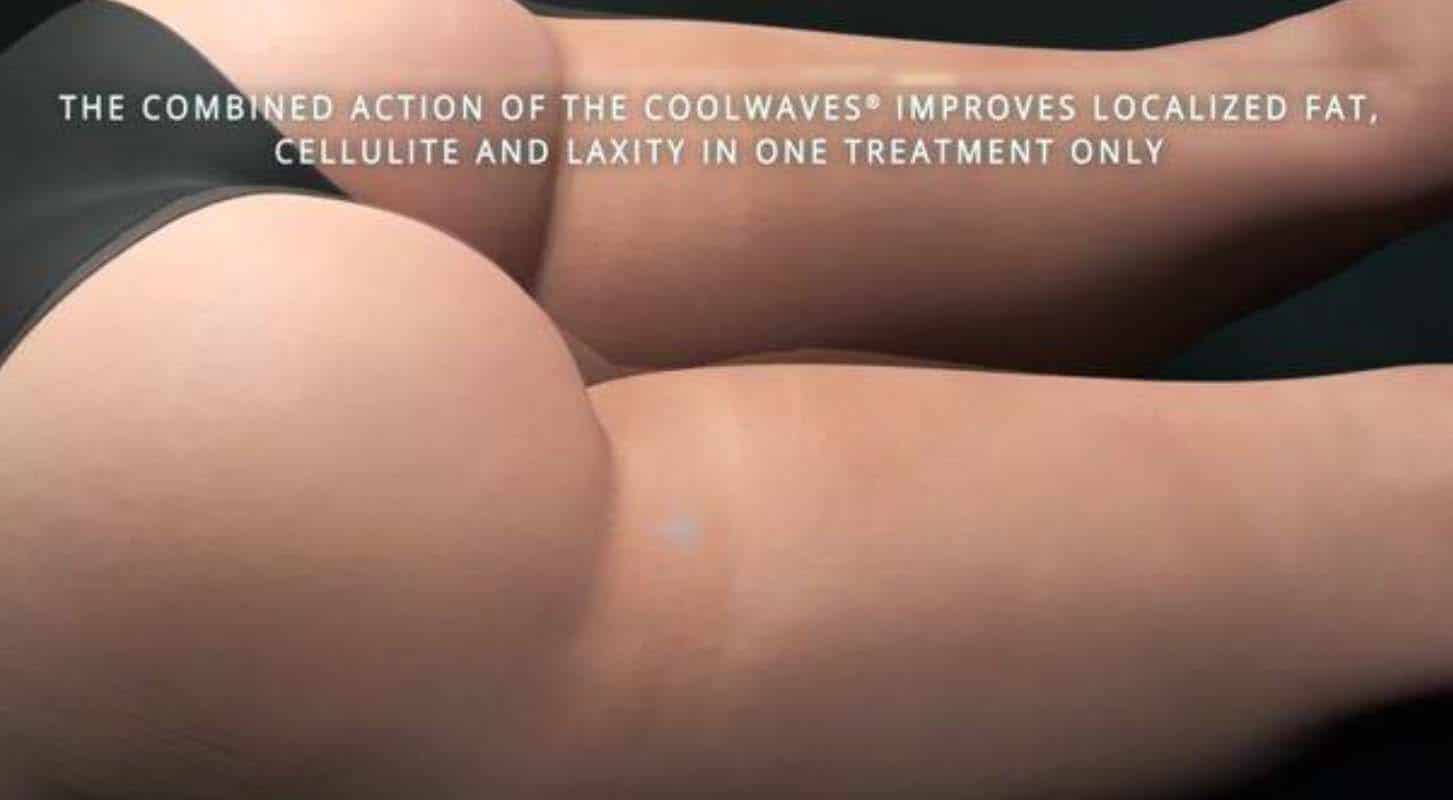 No. of sessions:
single or multiple
Treatment time:
30/45 min sessions
Recovery time:
No downtime
Single Treatment
(Small Area)
4 treatments for £800 (small area)
Single Treatment
(Large Area)
4 treatments for £1600 (large area)
How it works:
Revolutionary Coolwaves™ microwaves bypass the uppermost layers of skin tissue, helping deliver more energy/heat directly to where it is needed: targeting the fat cells situated under the skin. This helps spectacularly reduce the heating of the surface tissue, resulting in a safer, more effective non-invasive body shaping treatment.
4 sessions for optimal results. Recommended follow up consultations after complete course (4sessions) every 8 weeks.
The Ultimate in Non-Invasive Skin and Body Treatments! Venus Legacy and Venus Freeze are the revolutionary new procedures for achieving the kind of skin tightening and body sculpting only previously possible with cosmetic surgery. Non-invasive and completely pain-free. Remarkable results can be achieved over a course of regular weekly treatments!
Venus Freeze and Venus Legacy™ are revolutionary non-surgical treatments for body sculpting and skin tightening, which have proved very popular in Europe, Australia and the USA. Many Models (Cara Delevingne, Yasmin Le Bon, Lisa Snowdon) and A-List Celebrities use Venus Freeze in preparation for the catwalk or red-carpet.
Venus Freeze works to firm up sagging skin and diminish fine lines and wrinkles by using heat to boost collagen production. This helps to restore a more youthful, refreshed appearance. Venus Freeze and Venus Legacy treatments produce spectacular results, without pain, in only a few short sessions.
Freeze Face & Legacy Neck